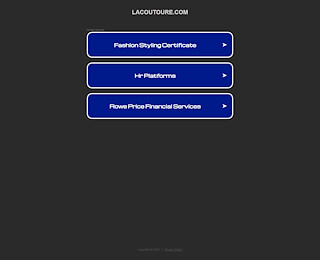 Selecting a reputable hair salon with skilled stylists is vital. Working with bad stylists can lead to hair mistreatment due to harmful products and inadequate practices, and it can take months to reverse the damages. If you're looking for top hair salons in Orland Park, at La Couture Hair Studio, we offer a diverse range of hair treatments to suit a variety of styles and preferences.
How to pick a great hair salon for your hair
First and foremost, you need to see if the salon will treat the type of hair you have. Try to go for a salon that is inclusive of all hair types from different ethnicities. Obviously, not all hair products work with all hair types, so you should ensure that the hair salon is equipped and skilled to deal with your type of hair.
It's best to go and see the hair salon first, to get a feel of the place, notice the products they're using, and check how the stylists work. You can inquire about any particular products or treatments that you might need for your hair. For some procedures, some salons even do small pre-tests for things like hair coloring to see how well your hair responds to those products.
Pick a salon that is close to where you live or work. This way, if there's an important event where you need to get your hair and makeup done, it would be highly convenient.
The best hair salon services
When choosing a hair salon, pick one that offers additional services like hair and makeup for special events. Most hair salons do offer services like wedding hair and makeup, special occasions, and even for kids' events.
At our hair studio, we don't just offer hair cutting and styling services; we also provide a variety of additional services. For example, we do bridal or hair and makeup for special occasions (including for bridal parties), kids' hair, and waxing services for eyebrows, lips, and face. We are one of the hair salons in Orland Park that cater to the individual needs and preferences of our customers, so we offer individualized hairstyles as well.
How do you book and prep for salon appointments?
You will have to book appointments in advance for most salon appointments, but, few may make walk-in appointments if they're really free. You can call, email, or visit the salon in person to book an appointment, and you may even need to pay a deposit. We recommend that you visit in person if you're new to the salon or the hair treatment you want.
Most salons will wash and prep your hair for cutting and styling, so, you don't need to do too much at home. But, it's good to keep your hair healthy and well-treated anyway.
We advise you to only look for the most skilled and creative stylists. La Couture Studio is one of the top hair salons in Orland Park, where we take the individual preferences of our customers seriously.
Hair Salons Orland Park
La Coutoure Hair Studio
7086710011
11901 S 80th Ave #C, Palos Park, IL 60464
View Larger Map